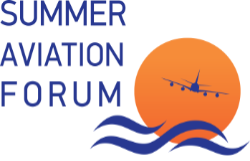 AIR TRANSPORT  – A SIMPLE RECOVERY OF FUNDAMENTAL REGENERATION?
3 September 2021     Ekali – Greece
Welcome Address 
Dr Kostas Iatrou, Director General, Hermes – Air Transport Organisation
Keynote Address
Juan Carlos Salazar, Secretary General, ICAO (video)
Keynote Address
Luis Felipe de Oliveira, Director General, ACI
15th Anniversary ATN – Air Transport News
ACI Airport Health Accreditation" Certificate
Session 1: Air Transport – A simple recovery or fundamental regeneration? The Leaders point of view
Session 2: Air Transport and Tourism: A New Normality?
ALA session: Implications for Latin America
Conclusions and Call for Action
Dr Kostas Iatrou, Director General, Hermes – Air Transport Organisation